WE BELIEVE OUR EMPLOYEES ARE OUR GREATEST ASSET.
Throughout 2017, we'll be profiling the people of #EWASTEnation. Get to know our people… get to know EWASTE+.
---
Meet Mike Simms. Mike has been with EWASTE+ since 2014.
Position: Shipping and Receiving
What's your favorite EWASTE+ Tradition?
The company picnic
What do you listen to on the way to work?
Deftones Radio (Pandora)
What's your favorite thing to do at work?
Processing metal
Do you have any advice for new employees?
Don't let everything overwhelm you…take it slow…and ASK a million questions if you have to!
---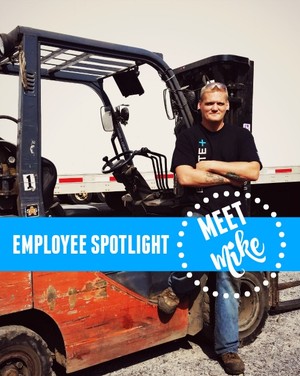 Mike's work ethic is unbelievable… The pride he takes in his work is truly inspiring.

Kevin Martin, Distribution Manager
Thanks Mike for giving 110% every day… You always find a way to get it done — and done well! Great job!