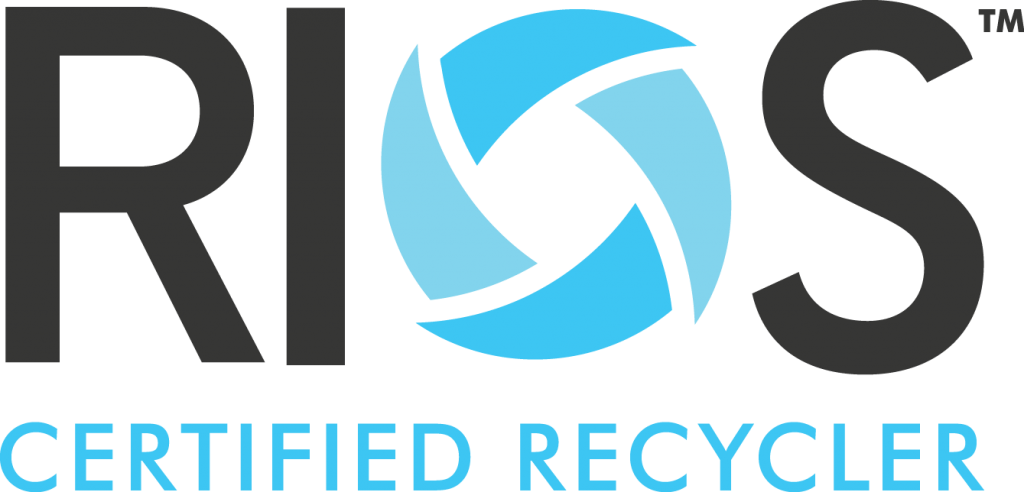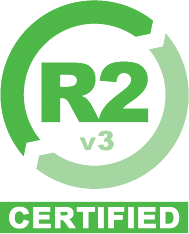 R2/RIOS
R2/RIOS™ is a combination of the Responsible Recycling (R2) Practices and the Recycling Industry Operating Standard™ (RIOS™). R2 was developed by a broad-based cooperative of electronics recycling stakeholders that included the U.S. Environmental Protection Agency (EPA), state governments, manufacturers, recyclers, trade groups and non-governmental organizations. RIOS™ is the sole program on the market that combines quality, environmental, health and safety requirements in a single management system.
R2 includes a set of guidelines for use in accredited certification programs to assess electronics recyclers' environmental, worker health and safety, and security practices. In addition the voluntary R2 program includes general principles and specific practices for recycling refurbishing, disassembling, or reclaiming used or end-of-life electronics equipment.
As developed and prescribed by the Institute of Scrap Recycling Industries (ISRI), RIOS is an integrated management system that has been developed to establish a framework within which the recycling industry can manage and improve upon its commitment to quality, environment, and health & safety. Implementation of the RIOS management system helps recyclers gain new insights into how they operate, which in turn enables quicker problem solving and the ability to be proactive rather than reactive. Overall, RIOS will result in a better-run company.
The R2/RIOS™ certification must be renewed annually through an independent and accredited third-party certifying body and is solely for electronics recyclers to demonstrate to customers that electronics equipment is being recycled with the highest standards for environmental protection, worker health and safety, data privacy, and facility security.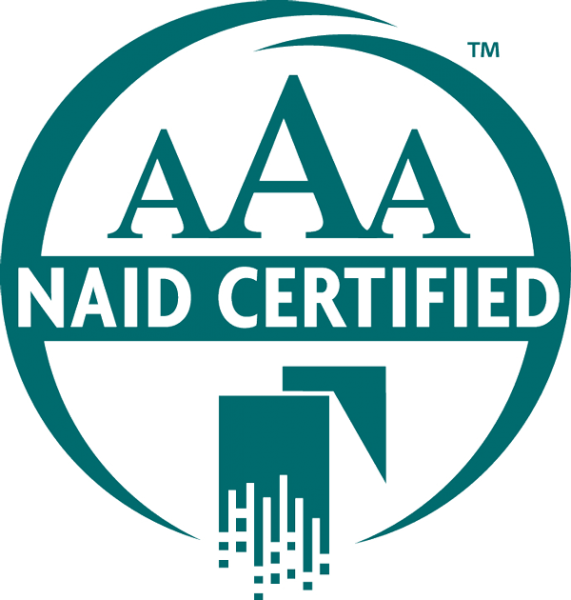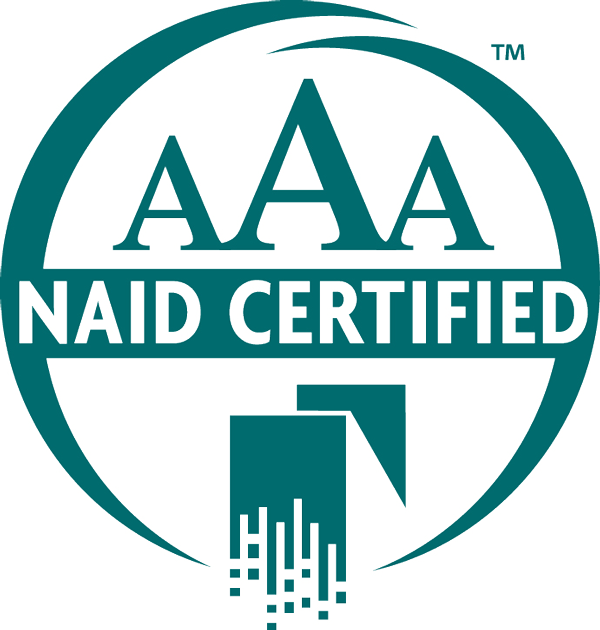 NAID
The National Association for Information Destruction (NAID) is the standards setting body for the information destruction industry. NAID AAA Certification verifies the qualifications of certified information destruction providers through a comprehensive scheduled and unannounced audit program. This rigorous process supports the needs of organizations around the world by helping them meet numerous laws and regulations requiring protection of confidential customer information. The NAID certification program is the only independent and accredited certification standard for companies that provide data and media destruction services to their customers. NAID certified companies adhere to strict requirements such as 90 day recorded video surveillance, documented chain of custody, criminal background checks and drug screening for all employees that are a part of the chain of custody. Operational security, monitored alarm system, uniformed drivers, professional liability insurance and an annual audit to verify compliance with NAID standards are all critical elements to the program. EWASTE+ is audited and certified for both physical destruction and data sanitization services. In addition, our certification covers both our plant based operation as well as our mobile operations. The NAID AAA Certification ensures a best-in-class, comprehensive secure destruction process for our customers.
NAID AAA Service Offerings
•Onsite and Plant-based Computer Hard Drive Sanitization •Onsite and Plant Based Physical Hard Drive Destruction •Non-Paper Media Destruction •Downstream Data Coverage
"In all my auditing experiences I have never had the pleasure of auditing a company as impressively compliant as EWASTE+. When auditing I look for problems and document conformance…In your case I found many examples of conformance but could not find even one 'opportunity for improvement' to document. This has never happened to me before. Due to the nature of your operation it seems that there could be a number of opportunities for incidences to occur. I truly believe you have reduced the inherent dangers significantly because of all the safety hardware such as PPE and your many operational controls that you have in place. I appreciate seeing the obvious respect you demonstrate toward your employees and toward the environment. This will surely serve you and your business very well."

Barry Smyser – Bosch Security Systems, Inc.
"Since 1995, EWASTE+ has been an innovative leader in the electronics recycling industry. The R2/RIOS™ and NAID certification is a testament to our organization and all of our employees who have consistently operated at such a high level with dedication to customer quality, data security, environmental stewardship and professionalism."

Michael Whyte – President of EWASTE+