As an R2/RIOS™ certified company, we uphold the highest standards for quality, environment, health safety, and data security in the recycling industry.

We handle your electronic disposal from start to finish, including collection, logistics, secure processing, and data destruction.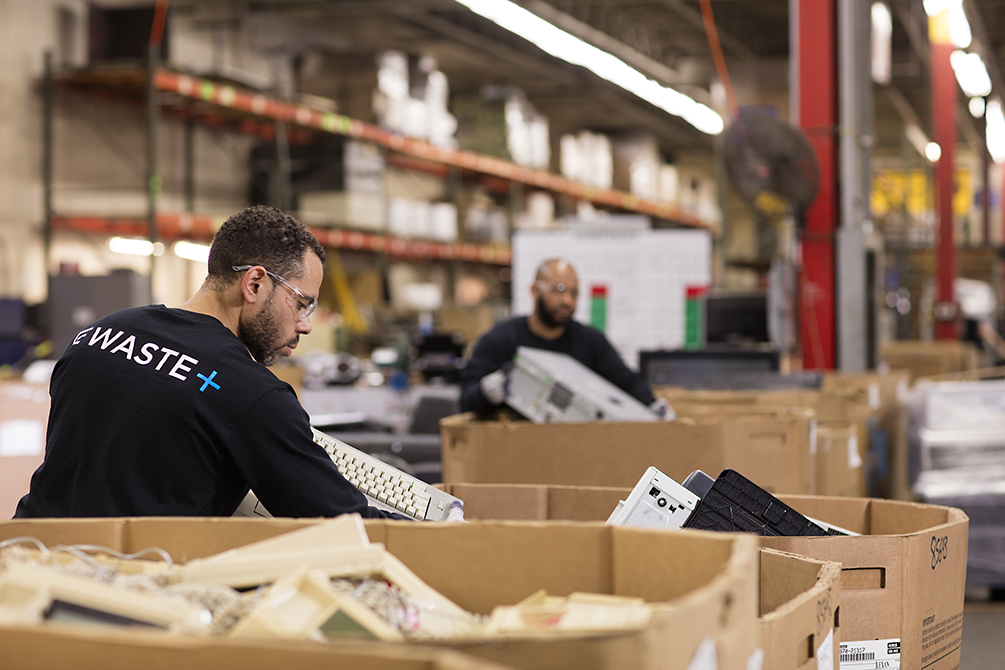 We are the region's foremost leader in e-waste recycling.
At EWASTE+, we provide custom electronics recycling for over 10,000 customers across the country. We utilize the more environmentally sound processing methods to maximize asset recovery while eliminating the disposal of hazardous e-waste into landfills.
We have what it takes to get the job done. Operating large-scale processing, consolidating, sorting, product testing, and demanufacturing centers throughout New York State, our skilled team provides electronics recycling, certified data destruction and ITAD services to medical, educational, financial, governmental institutions.
Convenient: With customized logistics and e-waste pickup that works best for your organization, our team is outfitted with the tools and equipment to get the job done right.
Dependable: We are committed to our customers, providing electronics disposal that is secure, safe, and there when you need us.
Transparent: We follow a simple, proven process that removes the guesswork and provides thorough reporting of your electronic recycling, customized for you and your business needs.