ATTENTION ARROW ITAD CUSTOMERS: ARE YOU LOOKING FOR A CERTIFIED ELECTRONICS RECYCLER THAT CAN PROVIDE A SEAMLESS TRANSITION, A PROVEN SUSTAINABLE ITAD MODEL, GREAT CUSTOMER SERVICE AND CERTIFIED DESTRUCTION SERVICES? YOU'VE COME TO THE RIGHT PLACE.
We are one of the largest certified IT asset managers and data destruction specialists in the region, providing businesses, financial service companies, government entities, healthcare organizations, and educational institutions with a full range of IT asset disposition (ITAD) and remarketing solutions. These solutions provide you with efficiency, environmental compliance, and considerable security risk reduction.And, because we are a New York State-Licensed and NAID-Certified Data Destruction Specialist, you will receive a complete and documented Chain of Custody for your secure data-bearing devices.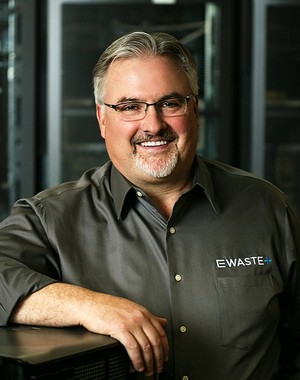 "We want Arrow's former customers who need a great ITAD recycling provider to know that we are here for you," said EWASTE+ President, Mike Whyte.
Please contact our Client Services Team at pickup@ewaste.com or 888-563-1340.For more information, check out our website at EWASTE.COM. #news #EWASTEnation #arrow #arrowITADclosure #transition