We believe that our employees are our greatest asset.
Throughout 2017, we'll be profiling the people of #EWASTEnation.
Get to know our people… get to know EWASTE+.
---
Meet Justin Renkert. Justin has been with EWASTE+ since 2012.
Company position: Class A Driver 
Favorite part of your job: 
Driving to new places, and meeting new people. Really helping out our customers. 
Favorite EWASTE+ tradition: 
Our annual picnic. 
What do you listen to on the way to work? 
WBEE Morning Coffee Club. 
Favorite hobbies: 
Spending time with my kids on the weekend.
---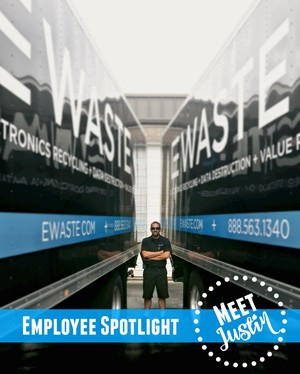 Justin, we appreciate your dedication and hard work!