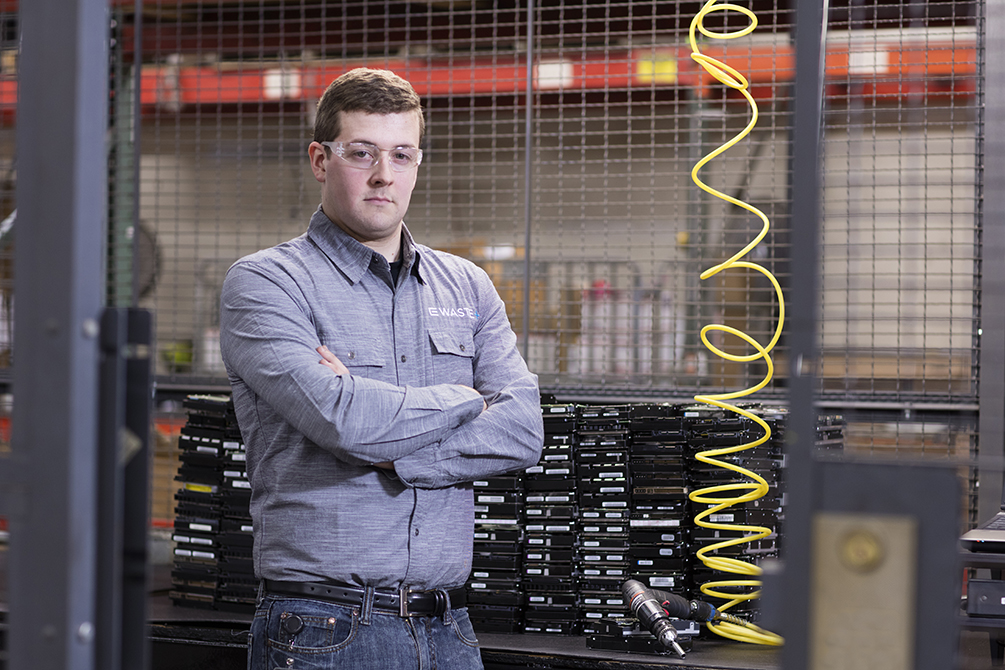 When it comes to IT asset disposition (ITAD), there is a lot of confusion about what it actually is. Simply put, ITAD is the process of retiring or otherwise disposing of excess, outdated, or damaged computer equipment and other electronic devices in a responsible manner.
While the term "ITAD" may conjure up images of simply throwing old computers in the trash, the reality is that there are many regulations and best practices that must be followed to ensure that data is properly wiped and that hazardous materials are disposed of safely. In addition, businesses need to consider resale and recycling options to get the most value from their retired assets.
In this definitive guide, we'll explore all aspects of IT asset disposition, including common misconceptions, compliance concerns, best practices for data security and environmental safety, and strategies for maximizing value recovery. By the end, you'll have a clear understanding of what ITAD entails and how to ensure that your organization's assets are handled responsibly.
What is ITAD?
Information technology asset disposition is a comprehensive approach used in the industry to identify, handle, and dispose of IT assets in an effective and safe manner. The range of services associated with ITAD includes:
Securing and preparing data-containing devices for re-use or recycling: This includes securing devices from unauthorized access, data wiping, and secure media destruction.
Assessment and valuation of retired assets: This involves the evaluation of IT assets to determine their value based on factors such as age, condition, brand name, market demand, and other considerations.
Logistical services: Managing the physical transportation and delivery of devices from one location to another.
Disposal services: Handling the safe disposal of these assets, and ensuring that all services comply with applicable laws, industry standards, and best practices for data security.
Maximizing value recovery: Options such as resale or donation can help offset costs associated with ITAD.
This process not only works to help protect any stored information, but it's also critical for staying up to date with necessary regulations in the tech industry.
What are the benefits of ITAD services
ITAD services offer a wide range of benefits for businesses seeking to properly manage their IT assets.
Benefits of using a professional ITAD service:
Maximize value recovery: Professional ITAD services can help you make the most of your retired assets by offering options such as resale, donation, or recycling.
Comprehensive data security: Working with a professional ITAD provider ensures that all devices are securely wiped and disposed of in compliance with industry regulations.
Reduce liability risks: Following best practices for ITAD can help you mitigate the risk of potential legal or financial liabilities related to data breaches and other issues.
Avoid environmental hazards: By disposing of obsolete technology in a responsible manner, you can help protect the environment from exposure to hazardous materials.
Simplify compliance: Working with an experienced ITAD provider simplifies the process of meeting compliance requirements and gives you peace of mind.
Streamline the process: Professional ITAD services can help streamline the entire disposition process, from asset evaluation to secure disposal.
Save costs: By properly managing retired IT assets, businesses can save on costs associated with data storage, disposal fees, and more.
By taking advantage of these benefits, businesses can avoid potential risks and get the most value out of their retired assets.
Why is IT asset disposition important
IT asset disposition is an important procedure because it is a way to protect a company's data assets and also control costs. Through ITAD, businesses can:
Securely dispose of their IT assets: ITAD services can help protect organizations from potential liabilities related to data breaches.
Maximize value recovery: Resale, donation, and recycling options associated with ITAD are an effective way to offset costs associated with the disposition of assets.
Stay compliant: Professional ITAD providers ensure that all services comply with applicable laws and industry standards for data security.
Protect the environment: By disposing of obsolete technology in a responsible manner, businesses can help prevent environmental hazards.
Ensure vendors meet compliance standards and internal policies: Professional ITAD vendors can provide the necessary documentation and proof of compliance to meet internal policies.
Overall, IT asset disposition is an important procedure for businesses to ensure that their retired assets are securely handled, and to protect their data from potential risks. By using professional ITAD services, organizations can rest assured that their assets are disposed of in the most secure, efficient, and cost-effective manner.
How to find the right ITAD provider
Finding the right ITAD provider for your organization can seem like a daunting task. When evaluating potential options, you should audit their data security policies, visit their facilities, evaluate their certifications against current industry best practices, and inspect their licenses and permits. This is key to upholding industry compliance standards and ensuring data protection measures are met.
You should also pay attention to the services offered, such as inventory reporting, asset tag removal, , hard drive wiping capabilities, chain of custody reporting, and environmental reporting options that include certificates of destruction or recycling. A reputable ITAD provider will be transparent with their processes and responsive to customer inquiries.
It's essential to research what each company offers before making any decisions. By doing so, you are more likely to find an ITAD partner who has the experience and technical capabilities that meets your organization's needs.
What should you look for in an ITAD provider?
When selecting an ITAD provider, it's important to take the time to research potential vendors and compare their services. Here are some factors to consider when choosing a provider:
Compliance: Make sure that the ITAD provider is up to date with all applicable laws and regulations regarding data security and privacy.
Technical capabilities: Confirm that they possess the necessary certifications, processes and facilities to securely dispose of IT assets.
Transparency: Look for an ITAD provider who is transparent in their procedures and willing to answer any questions you may have.
Experience: Ensure that your provider has experience working with companies in your industry and can provide the necessary level of service.
Reputation: Read customer reviews and check out the provider's website to get an idea of their credibility.
Methods of documentation: These can include audit trails through photos and detailed chain of custody reports so you know that each piece of equipment is managed responsibly until it reaches its final destination.
By taking these factors into consideration, you can be confident that you are selecting an ITAD provider who properly handles your retired assets in a secure, efficient, and cost-effective manner.
What certifications are required by ITAD providers?
ITAD providers must meet certain certifications to ensure that their services adhere to industry standards. Common certifications for ITAD vendors include:
National Association for Information Destruction (NAID): This certification demonstrates an organization's security procedures, logistics capabilities, employee backgrounds, and data destruction processes are of the highest caliber. NAID certified organizations are by far the gold standard data destruction and ITAD service providers.
R2 or e-Stewards: These certifications demonstrate a commitment to ethical and responsible recycling practices.
RIOS or ISO 14001: These certifications demonstrate a commitment to quality and environmental compliance.
By verifying that an ITAD provider has the required certifications, organizations can be confident that their retired assets are disposed of in a secure and compliant manner.
What is data remanence?
Data remanence is the term used to describe residual data that remains on a system after deleting data or formatting storage devices. This is a major security concern, as it can potentially expose sensitive information such as passwords and confidential files. To prevent this issue, organizations should work with an ITAD provider who has secure wiping processes in place and provides certification of their data destruction services. By ensuring that all data is irreversibly erased, organizations can rest assured that their retired assets are disposed of in a safe and compliant manner.
How to get started with ITAD
Making the decision to engage in IT Asset Disposition (ITAD) can be a great step for organizations looking to streamline processes and save money when dealing with outdated or no longer functioning equipment.
Steps to get started:
Make sure there is a plan in place: The plan should meet safety standards, is environmentally friendly and meets all legal requirements.
Identify a trusted ITAD provider: Research potential vendors and compare their services to find the one that best meets your organization's needs.
Create an inventory list: Make sure all assets are tracked so you can properly manage their disposal.
Ship the assets to the ITAD vendor: Make sure all devices are properly packaged and shipped in a secure manner.
Audit data: Ensure all sensitive information stored on the devices is securely wiped or destroyed.
Receive certification of data destruction: Check for certifications such as NAID andR2 that ensure compliance with data security and environmental standards.
By following these steps and choosing an experienced, compliant ITAD provider, organizations can be confident that their retired assets are disposed of in a safe and secure manner.
The ITAD process is complex and challenging
The ITAD process can be complex and challenging, but it is an essential part of a successful security and IT asset management strategy. By entrusting your IT asset disposition needs to a reliable partner like EWASTE+, you can ensure that the entire process is handled in a secure, compliant, and cost-effective manner. We offer comprehensive ITAD solutions to help businesses get the most value from their retired IT assets while ensuring data security and environmental compliance. Contact us today to learn more about how our services can help your organization.
You've come to the right place.