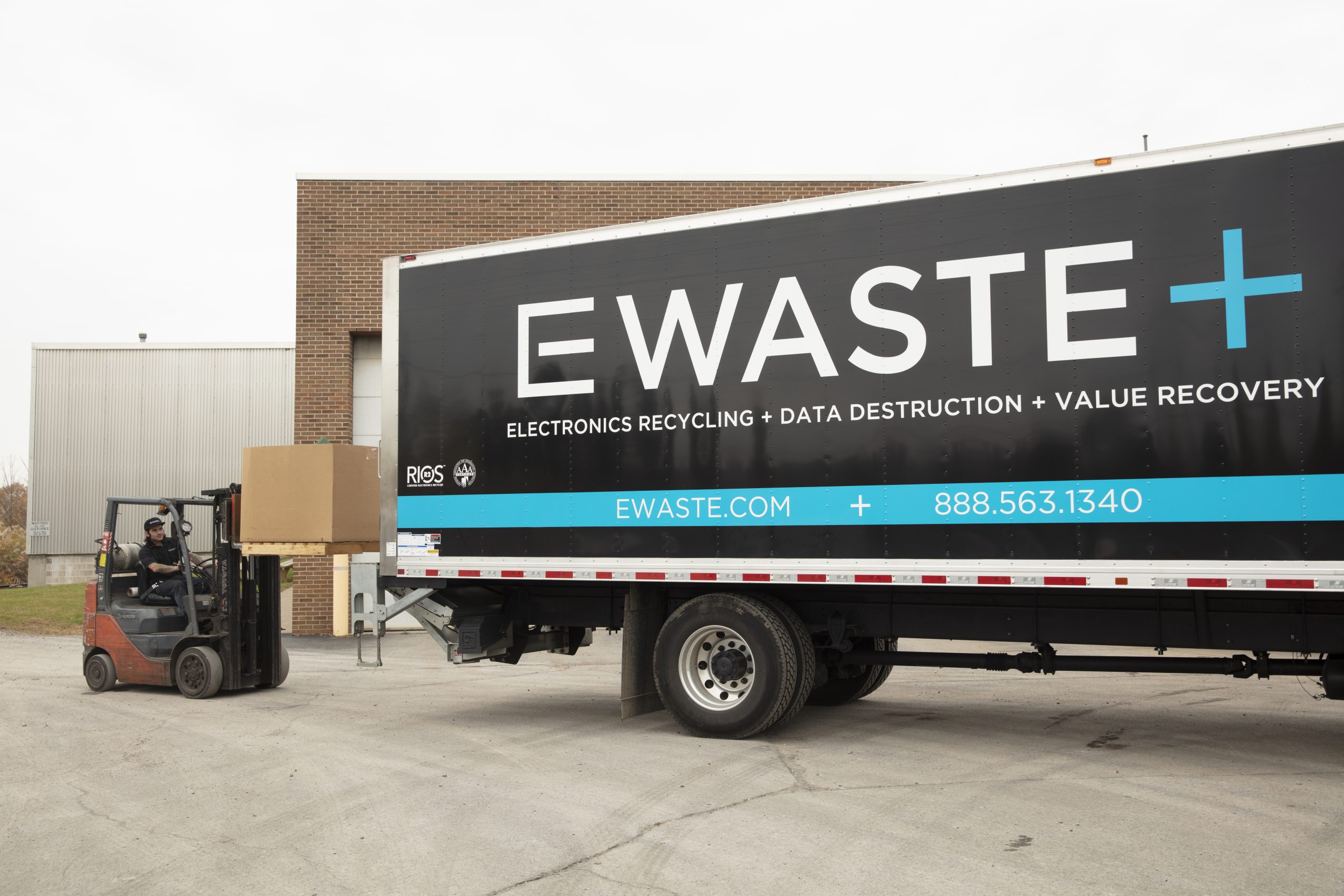 Dear Valued Customers & Partners,
I would like to update you on the official operating status of EWASTE+ as an essential service in New York State. As originally announced on March 20, 2020, New York Governor Andrew Cuomo issued an executive order in response to the COVID-19 pandemic. In addition to placing operating restrictions on business's throughout New York State, the executive order made distinctions regarding essential businesses which are encouraged to stay open and operational to the safest extent possible.

After thorough review of the guidelines set forth by the Governor and the State of New York, EWASTE+ has been deemed an essential service in New York State. We provide recycling and data destruction services to the healthcare industry, government agencies and financial institutions. Our business has been defined as critical infrastructure support by Executive Order 202.6 enacted to address the COVID-19 outbreak. Please review Executive Order 202.6.

EWASTE+ has taken all necessary precautions to ensure the safety of our drivers and service personnel while performing their jobs on the road and at our facilities. In addition, sales and office personnel will be working remotely. We're following CDC safety guidelines including social distancing and enhanced cleaning protocols and we have availability of masks, gloves, sanitizers, and hand washing stations.

As end-of-life electronic equipment accumulates at your business and the need for recycling services and/or secure data destruction services grows, we want you to know we are here to service you with our fleet of secure trucks and certified drivers. All EWASTE+ service personnel, while servicing your facility, will pay close attention to your specific safety protocols and follow them accordingly.
TO SCHEDULE A PICK UP CLICK HERE

We will continue to monitor developments regarding the COVID-19 pandemic, and should we need to make changes to our operating status, we will keep you fully informed. If you have any questions, please do not hesitate to reach out to your EWASTE+ account manager or call our office at 888-563-1340.
 
Thank you for your time and please stay safe and healthy! 

Sincerely,
Mike Whyte

President | EWASTE+